What are Penstock and Discharge Valves?
This range of valves is used for the purpose of fluid control. Penstock Valves deploy a screw operated door, which can be opened and closed manually or with an electric actuator, whereas Discharge Valves allow the flow of fluids in one direction and are designed to prevent backflow.
Wall and pipe mounted flap valves can be found in the surface water drainage section.
Penstock Valves
Penstocks are a specialist flow control and isolation valve for fluids associated with water, waste water, sewage treatment plants, power generation, irrigation schemes and process plant. Penstocks are designed to cater for a wide variety of duties from low on seating (fluid forces the penstock onto wall) to high off seating (fluid forces penstock away from wall) and on/off seating (fluid forces can be both ways).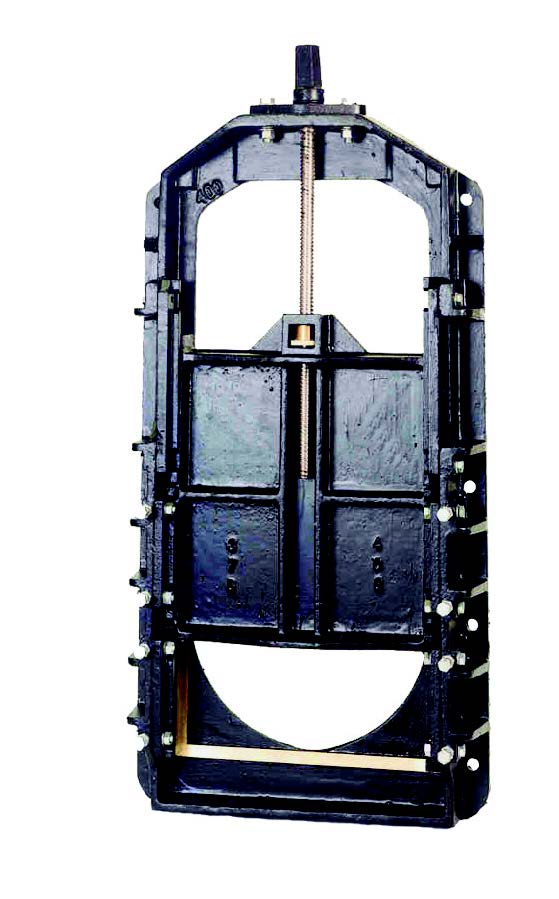 Features & Benefits
Available with Cast Iron, Stainless Steel and HDPE doors
Multiple operations, including handwheel or gearbox
Optional pressure seating (on seat / off seat or both)
Special sizes factory fabricated
Wide range of manual operating systems available
Remote electrical actuator options
Robust construction with minimum maintenance
Applications
Typically utilised in river, surface/storm water and treatment works outfalls. May be bolted to flanged end of a pipeline, or bolted to wall face of outfall.
Ordering Information Required
Quantity required
Size of opening diameter
Maximum working head
On-seating / Off-seating
Material of spindle
Invert to coping/operating levels
Type of operating equipment
Liquid passing through penstock i.e., sewage, salt water, potable water
Paint system if special operating conditions apply
Wall or pipe mounting
Rising or non-rising spindle
Discharge Valves
Designed primarily for end-of-pipe outfall installations, discharge valves are characterised by their pinched end or duckbill appearance designed for backflow prevention. Constructed of a rubber compound which changes it's effective opening area in respect of the internal pressure and flow rate to allow the discharge of fluid then self closes to prevent backflow.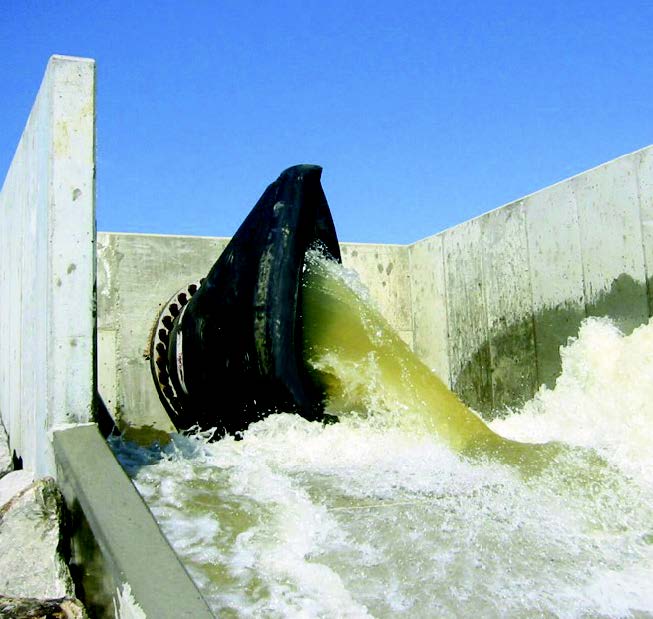 Features & Benefits
Rubber construction resistant to saltwater, sewage and hydrocarbons
Low headloss characteristics are ideal for low lying areas
Differential pressure discharge maximises pipeline storage capacity
Ability to diffuse effluent while preventing backflow
Connected to end of pipe by bandseal or bolted flange
Several versions for different applications
Applications
Storm water discharge into lakes and seas with varying levels
Effluent discharge where protection from flood water is required
Airport & highways runoff water contaminated with hydrocarbons
Pumping stations to ensure tailwater does not backflow
Site drainage to prevent backflow flooding from canals and rivers