What are box culverts?
These units are specifically used for culverting highways, storm and foul sewers, sea outfalls, tunnels and subways, underpasses and stream crossings. In addition they can also be used as tanks for attenuation of storm or foul water and can be provided with dished inverts or channels for dry weather flow.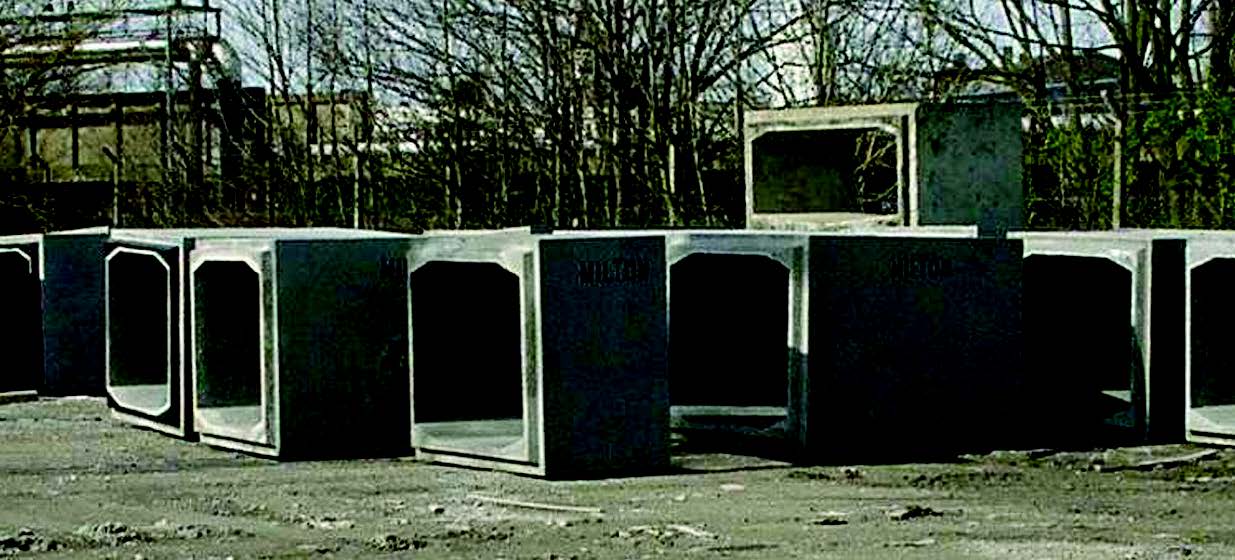 Features & Benefits
High flow capacities in low gradient and restricted headroom
Individually designed to meet precise external loading conditions
For shallow or deep fill
Applications
Storm and foul drainage
Attenuation
Culverting highways
Subways & underpasses
Stream crossings
These units are available in sizes 1m (W) x 0.5m (H) with a flow rate of 0.58 m3/s, to 4m (W) x 2.5m (H) with a flow rate of 33.53 m3/s, in either 1, 1.5 or 2m lengths depending on the unit.
Installation
Standards
Precast concrete box culverts are produced to comply with BS EN 14844 and subject to a third party quality management scheme as a BS Registered manufacturer. Designs and materials are in accordance with BS 5400, BS 8110, BS 8500 and BD 31/01 as appropriate.
It is generally recommended that the culvert should be installed on a 200mm thick granular bedding as specified for Highway Works (MCHDHW) or UK WIR Ltd 'Civil engineering specification for the water industry'. Alternative bedding designs using insitu concrete and blinding or piling may be required in poor ground.
For further details of structural or hydraulic designs please contact your local JDP.
Surface Water Drainage Products