What is ULTRA3?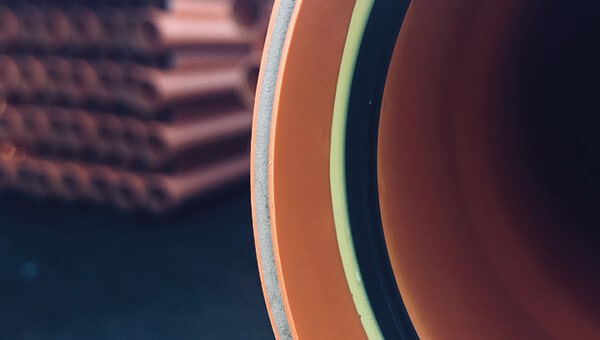 Complete system of PVC-U pipe and fittings from 100/110mm to 600/630mm (ID/OD)
Suitable for private house/plot drainage, commercial and adoptable mains sewerage applications
Lightweight SN8-rated pipework with intermediary layer of at least 40% recycled PVC certified (Kitemarked) to BS EN 13476-2
Full combination of fittings certified (Kitemarked) to BS EN 1401-1
Direct connection to PPIC, AXEDO® and preformed concrete bases without adaptors
Exceeds requirements of WIS 4-35-01 and exceeds 4,000 psi (275 bar) jetting pressure
Accepted by local water authorities across the UK
Advanced technology allows for a new generation of pipework and components that focuses on sustainability, installation and compliance in ULTRA3 — a complete range of PVC-U sewerage products sized from 110mm to 630mm that is accepted by water authorities across the UK.
Sustainability
Manufactured from PVC-U in three layers, with an intermediary layer of at least 40% recycled PVC from post-consumer and industrial waste, smooth-walled lightweight pipework has an 85% lower average environmental impact when compared to traditional materials such as clay and concrete.
Installation
ULTRA3 isn't just about sustainability; integral seals on pipes and fittings, and direct connections to PPIC, AXEDO® and preformed concrete chambers quickens installation meaning less time and work to do on site with heavy machinery.
Compliance
The ULTRA3 system consists of SN8 EN 13476-2 pipework and SDR41 EN 1401-1 fittings. Refer to Table B1 Annex B in BS EN 13476-1:2018 to verify compliance with Sewers for Adoption and Sewers for Scotland, or contact the JDP Technical Support team for further details.
Pipework is certified (Kitemarked) to BS EN 13476-2 and fittings to BS EN 1401-1, in all sizes from 110 - 630mm, so there is no need to interchange between other systems — making ULTRA3 the only underground drainage sewer system you need for your project.
Dimensions
| Nominal Size (mm) | Lengths | OD (mm) | Wall Thickness (mm) | ID (mm) | Weight / m (kg) |
| --- | --- | --- | --- | --- | --- |
| 100/110 | 3m & 6m | 110 | 3.20 | 103.60 | 1.33 |
| 150/160 | 3m & 6m | 160 | 4.70 | 150.60 | 2.94 |
| 185/200 | 3m | 200 | 5.90 | 188.20 | 4.75 |
| 225/250 | 3m | 250 | 7.30 | 235.4 | 7.14 |
| 300/315 | 3m | 315 | 9.20 | 296.60 | 11.33 |
| 375/400 | 3m | 400 | 11.70 | 376.60 | 19.43 |
| 475/500 | 3m | 500 | 14.60 | 470.80 | 30.34 |
| 600/630 | 3m | 630 | 18.4 | 593.20 | 45.78 |
Case Studies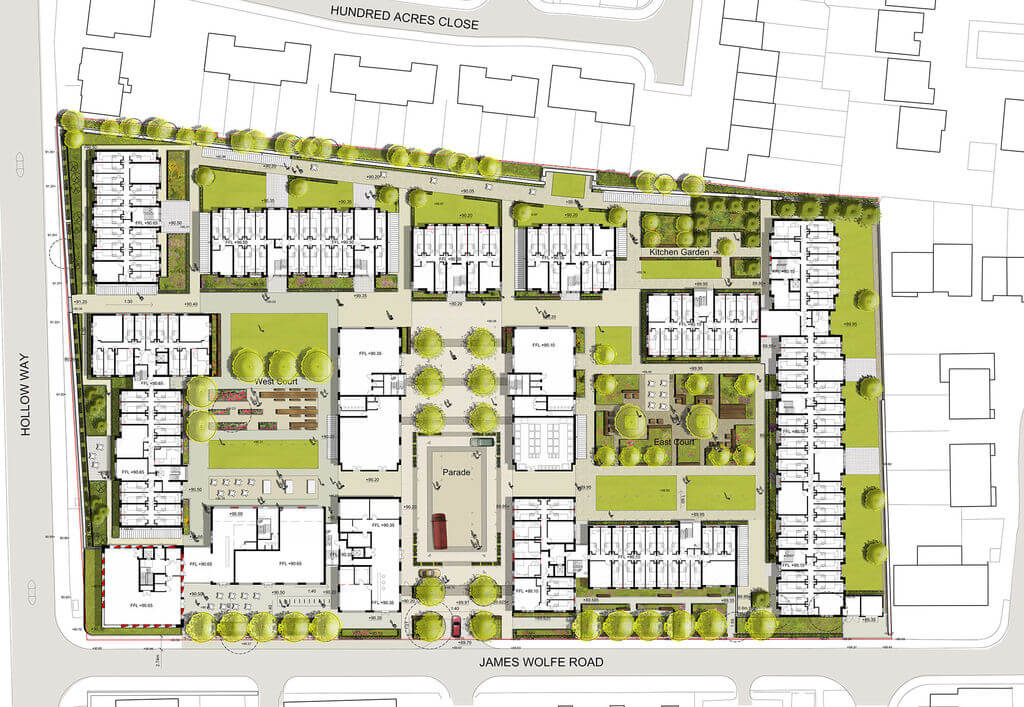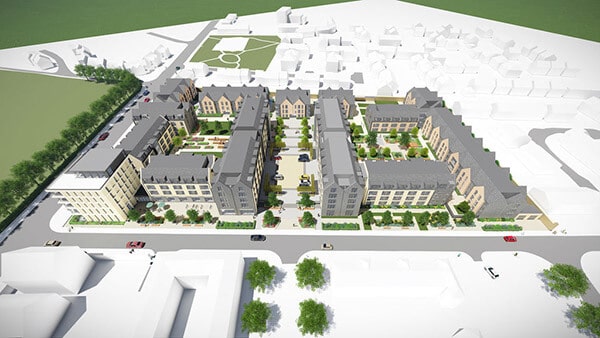 Oxford Brookes Student Housing
Contractor SSC Construction, overseeing the 885-room student housing development of a former army barracks for Oxford Brookes University, already had a foul and surface water drainage system planned for the site until they took advantage of JDP's Technical Support team, who value engineered the plans, and discovered using ULTRA3 saved 35% on total system install cost when compared to traditional materials.
110 - 630mm products not only saved time and cost but the impermeable area of the site was reduced from 1.6 to 1.2 hectares, lowering the risk of localised flooding and pressure on flood management systems.
John Smith, site manager for SSC Construction, praised ULTRA3's versatility and ease of installation as a single product system: "The fittings have an integral seal which speeds up installation and reduces air-test failure rates, and the smooth wall pipe makes it easy to handle on site even on the larger diameter sizes.
"It's the direct connections to the inspection chambers that really quickens things up. We were putting the system together in hours rather than days."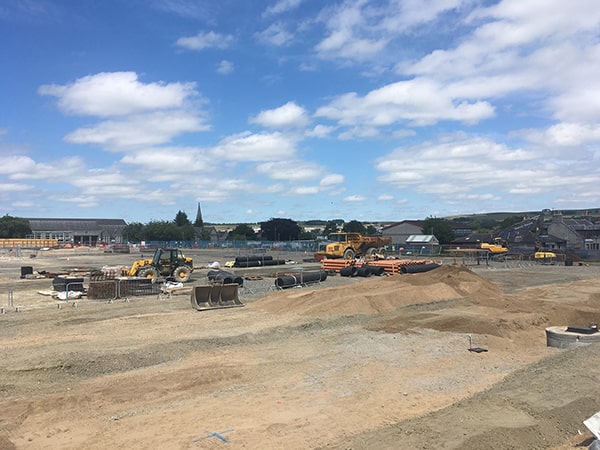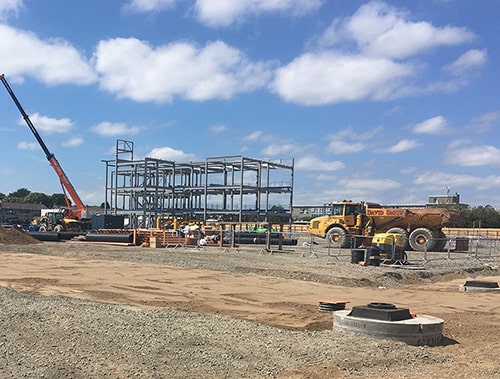 Inverurie Community Campus
Due to open in 2020 the multi-purpose Inverurie Community Campus, near Aberdeen, will provide space for 1,600 pupils and features a range of amenities for the wider community. It is one of the largest school construction projects undertaken in Scotland.
Originally planned to utilise another range of EN 13476 system, contractor David Smith looked to JDP to supply them with a complete range of underground drainage products — a decision which resulted in a 20% cost saving for this stage of the project.
The combination of ULTRA3's flexibility and local stock availability helped overcome on-site challenges as construction progressed as all products were supplied directly from the local JDP branch.
Caroline Davidson, JDP Regional Sales Office Supervisor, explains: "JDP focuses on providing exceptional service and specialist support to the industry and this project was no different. Space on site was a huge issue for David Smith, and having the option of calling off stock from the local branch added peace of mind and increased efficiency.
"The contractor has two drainage squads and both contacted us separately to say how easy it was to install and comment on how robust ULTRA3 is."