In the UK, most properties have underground drainage systems. These systems are responsible for transporting wastewater to a collection point. The collection point can be a treatment plant or a local or mains sewerage network.
These widely used pipes span hundreds of thousands of miles, and many are manufactured using newly produced (or "virgin") PVC or are clay or concrete pipes.
At JDP, we focus on sustainability. We achieve this by offering industry-specific products. These products benefit our customers. Additionally, they help to reduce the environmental impact of manufacturing, transportation, and installation.
ULTRA3 Product Guide
Shop Ultra3 100-110mm Sewer Pipe
ULTRA3 Sewer Pipe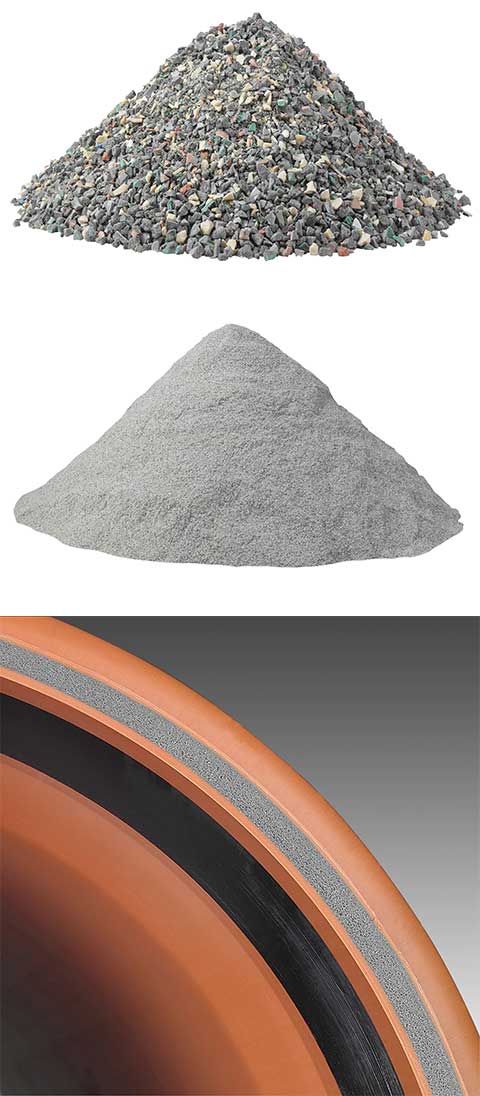 JDP has worked closely with its manufacturing partners to develop and introduce ULTRA3 into the UK. Offering a range of PVC-U sewer pipes that are certified (Kitemarked) to BS EN 13476-2 and available in sizes from 100/110mm to 600/630mm (ID/OD), ULTRA3 can be used for house drainage and adoptable sewers compliant with water authority regulations.
With its dual-purpose nature, full combination of fittings, and direct connections to PPIC and AXEDO® inspection chambers, ULTRA3 is the ultimate underground sewer drainage system.
During ULTRA3's manufacturing process, PVC recyclate (a mixture of post-industrial recycled material and post-consumer recycled material) is collected and processed from various sources across Europe and compressed into an intermediary layer between two thin layers of virgin PVC.
The process creates a strong product that is superior to standard EN 1401 pipe and arguably easier to handle and install than alternative EN 13476 products, as well as being manufactured from a minimum of 40% recycled material. This is an independently verified process by KIWA Covenant CVNT-K86540/01 and as defined by ISO 14021:1999.
ULTRA3 is a new generation of pipework and components that focuses on installation, sustainability, and compliance. You can find it at JDP branches in the UK.
Download ULTRA3 Product Guide
View Technical Data
Shop Ultra3 100-110mm Sewer Pipe
Reducing Plastic Pollution Series
Reducing Plastic Pollution is a series of articles from JDP highlighting how Tessenderlo Group and its manufacturing partners are focusing on sustainability, utilising recycled materials in products, and developing more efficient transportation to reduce dependency on new plastics and reduce plastic pollution.