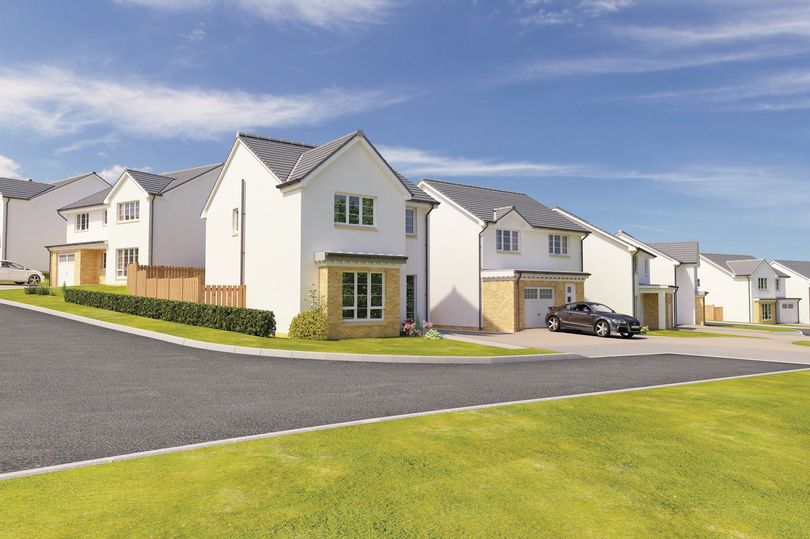 Developing on brownfield sites is a growing trend to repurpose former commercial and industrial sites to modern sustainable housing within inner cities and suburbs. The construction of a 300-house estate on the former Hoover factory site at Cambuslang, Glasgow, is the latest development to take advantage of JDP's in-house manufactured products and Technical Support team to lessen the burden of these troublesome building sites.
Working closely with Andrew Strain Construction Ltd, the principle groundwork contractor, and the local team at JDP East Kilbride, JDP's Technical Support team designed and developed the complete underground drainage system for the project that sits on the former Hoover factory site. The factory, which originally opened in 1946 and employed 4,000 workers in the early 1990's, closed down to the loss of 260 jobs in the early 2000's and was later demolished and cleared as a brownfield site in 2008.
ULTRA3 chosen for sustainability, extensibility, time and labour savings
The first phase of the Cambuslang site, developed by house builder Dawn Homes, brings a combination of 70 affordable properties to the area including detached, semi-detached, terraced units and flats. For such a complex site with future phases planned, JDP offered an extensible system of ULTRA3 underground drainage available in 110, 160, 200, 250, 315, 400, 500 and 630mm diameters.
The singular product range of pipework and fittings makes it suitable for plot drainage and adoptable mains sewerage applications without having to interchange between different manufacturers or brands of other pipework. The integral seal within the products speeds up installation and reduces air test failure rates. They also directly connect to PPIC, AXEDO chambers and preformed concrete manhole chambers without the use of adaptors which further increases install speed and makes handling on site much easier with less need for heavy machinery.
Manufactured from PVC, with at least 40% recycled content, ULTRA3 is naturally resistant to inorganic compounds such as acids, alkalis, chlorides and sulphates that may be present in the soil on brownfield sites. Lightweight in comparison to traditional materials, like concrete and clay, the reduced weight also lessens transport impact on the environment, and generates a lower CO2 footprint, without compromising on quality, performance, maintenance or life expectancy of the system.