Alongside Eurovia Contracting North, a subsidiary of VINCI, work began in October 2018 on a new surfaced car park at Manchester Airport as part of a wider £111m project that covers Manchester, East Midlands and Stansted airports. The new £3m car park will add 2,400 spaces exclusively for airport staff to increase capacity for international departures and is due for completion by May 2019.
What JDP did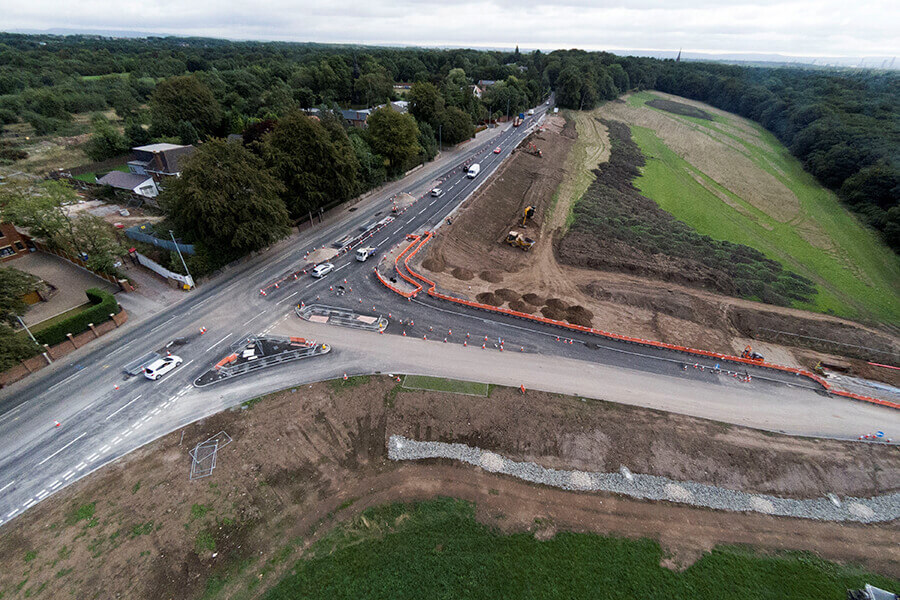 JDP's Technical Support department received an initial enquiry from Eurovia for an extension to an existing attenuation tank on site, however after further consultation with Dan Ferneyhough, Assistant Contracts Manager at Eurovia, it was agreed that an additional tank would better suit the project requirements for extra storage having converted land from a permeable to impermeable area and the need to prevent localised flooding on site. Rebecca Jackson, JDP Technical Support Assistant and who coordinated the project with Eurovia, then undertook a holistic approach to the project's drainage system producing a complete value-engineered proposal with take-off, manhole schedules and a quotation for all products required at various stages of construction.
JDP also worked closely with manufacturing partner Tracey Concrete, as the project specified concrete drainage, to ensure a sustainable and long-life span to critical parts of the infrastructure.
Delivering a successful solution
To ensure project deadlines a wide range of products were delivered to site in quick succession, including a RAINBOX® Cube attenuation tank with a 414.86m3 (414,860 litre) net storage volume. Suitable for heavy duty loading, and with the inclusion of in-built inspection chambers, the attenuation tank is fully inspectable and easily maintained. Installation was completed by JDP partner GRAF to ensure a safe, consistent and quick process by TWI-qualified engineers.
A large part of the system included 300mm twinwall drainage but, as the project started, there was a sharp unexpected shortage across Europe that could have had serious repercussions to the work schedule. However, due to JDP's stock in-depth policy, the neighbouring Manchester branch were able to deliver direct to site to avoid costly delays to the project. A total of 1,188m of twinwall was supplied by JDP for the project.
Testimonials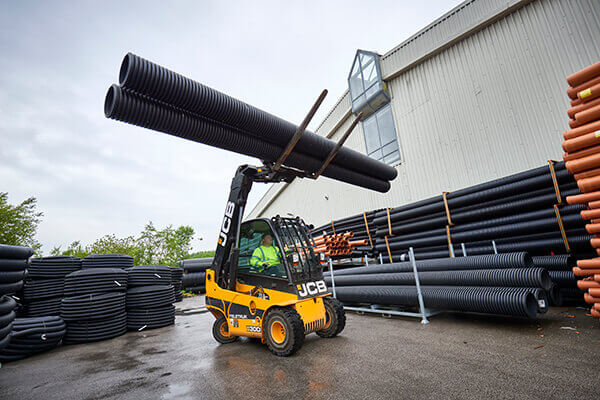 "From design to installation, JDP was able to offer a complete service to us" said Dan Ferneyhough, who made the initial enquiry from Eurovia to JDP. "The expertise, organisation and product knowledge of the technical support and internal sales team led to a well-functioning solution to the project's drainage requirements that will be sure to withstand the test of time."
Ollie King, JDP Key Accounts Internal Sales Supervisor, was quick to praise Eurovia: "We have a strong partnership between all parties that ensures projects are delivered smoothly from start to finish" says Ollie. "That's why customers like Eurovia have come to know, trust and rely on our solutions and the challenges we overcome together."
JDP's technical support services are available to JDP account customers, for big projects or small, free of charge.