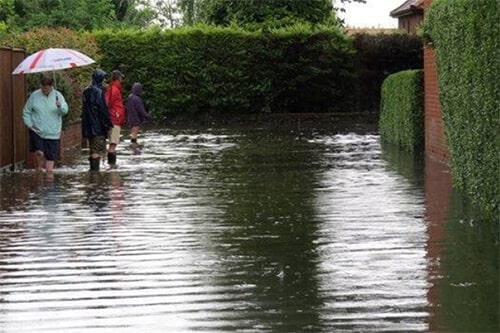 JDP supplied a range of products to a multi-million-pound project to alleviate flooding in Norwich and the surrounding areas after extreme rainfall in 2014 caused significant damage to the city.
Causing over £2m of damage to businesses and affecting over 100 homes, the extreme rainfall in May-July 2014 was reported to be a 1 in 16 year event. Recognising the need for improvements to take place, the Department of Transport put up £9.1m of funds to replace the ageing drainage system. Norfolk County Council made up the shortfall.
A new drainage system was completed at the end of 2017, with work taking place in Norwich and the surrounding villages and suburbs. The improvements will provide significantly better surface water management in the area.
JDP supplied a number of products, including:
Over 10 miles of new drainage pipes have been buried beneath the city's streets, with the council and its contractors, Eurovia laying down more than three miles of pipe, along with 85 chambers for water and 100 gullies.
A key challenge of the project was that transport infrastructure construction company, Eurovia, were only allowed very small compounds. Meaning all their goods had to be delivered on a JIT (just in time) basis, as they had very little storage space.
The JDP Norwich branch had to perform a complex logistical juggling act to accommodate the customer's needs. Despite a number of road closures and disruption to transport networks, the project has been a success.
Ian Mackie, county councillor for Thorpe St Andrew, told the Eastern Daily Press: "This is a significant investment by the council and government and is greatly welcomed by those residents in areas that have suffered from excess surface flooding.
"This new system is also helping to plan for the future and reduce the risks of flooding."
1st image credit: Norfolk City Council
2nd image and quotes courtesy of Eastern Daily Press