From the 4th -8th March 2019, it's National Apprenticeship Week so we thought we'd track down some current and ex cubs (JDP's affectionate alternative name for an apprentice) from across the country to see what it's like to be an apprentice at JDP!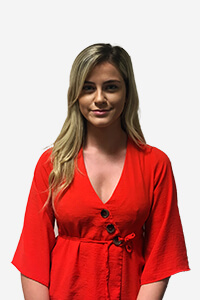 Karly Salkeld
We speak to Karly, based at Head Officd in Longtown who is currently completing a Business Administraion Apprenticeship at JDP!
What is your role at JDP?
My job title at JDP is a Credit Controller Cub and my role is processing payments such as BACS and cheques. I often post out invoices and statements to our customers and request proof of delivery notes from the branches and sending them on to the customer when requested. I deal with any queries on my customer accounts which involve contacting the branch and resolving it with them.
How does your apprenticeship help you in your role?
My business administration apprenticeship helps me by teaching me how a business environment works. It's educated me a lot on using the telephone and voice mailing system which is a huge benefit for my job as I'm on the phone a lot of the time internally and externally.
How do you find managing your workload completing your apprenticeship whilst also having a full-time job to do here?
Managing the workload can be difficult at times. It's easy to lose track of the apprenticeship work I have set, as I'm always busy doing work in my full-time job. I visit Gen2, my apprenticeship training organisation, once every two weeks and try to get as much work done as I can when I am there. To manage the workload better, I requested if I could spend an hour at the end of each day of my job to catch up on my apprenticeship work and this has helped a lot.
Why did you choose an apprenticeship?
I had always wanted to work in a business environment however as I had no experience of this, I thought it would be best to choose the Business Administration apprenticeship to gain some experience and knowledge. I'm glad I chose the apprenticeship as it has built up my confidence and knowledge so much more.
Would you recommend an apprenticeship as a route into a career as a Credit Controller?
I would recommend it yes! This is because every day you are learning something new within your role and the environment of the business. I feel it has also benefited me a lot with communicating with customers and colleagues so I would definitely recommend.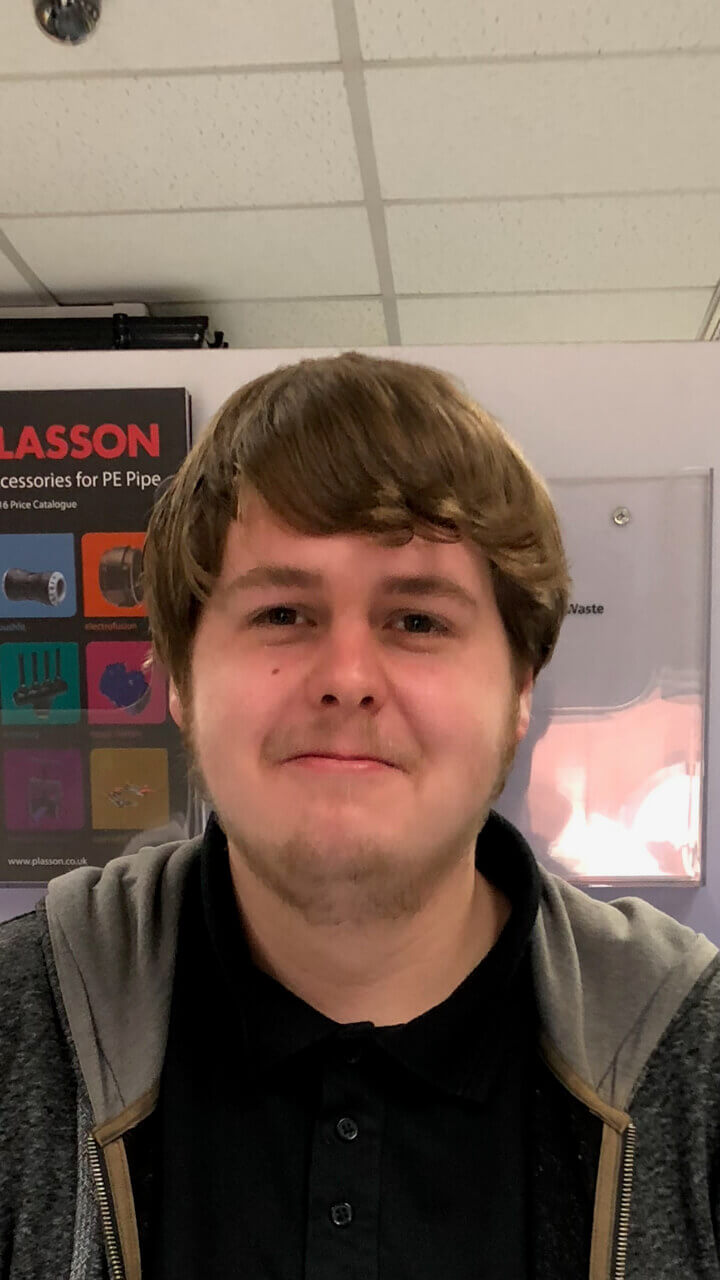 Josh Redgrave
We caught up with Josh, a qualified Cub now Sales Person, in our Longtown Branch!
How did you start your JDP career?
I started our as a Cub in July 2016 at our Manchester branch, moving around a variety of different roles including the Trade Counter, Branch Assistant, and the Sales Office where I eventually settled.
What skills did you learn in this period?
I vastly improved my communication with both customers and colleagues, as well as working on my problem solving skills trying to find solutions to any problems our customer my come up against.
What is your role now?
I am currently working in internal sales in our Longtown office where I have been working for the past 6 months, looking after multiple accounts and trying to offer the best service possible to our customers.
How has your apprenticeship helped you in your role now?
It has given me a better understanding of the industry and the business as a whole, it's a good starting point for any person joining the business.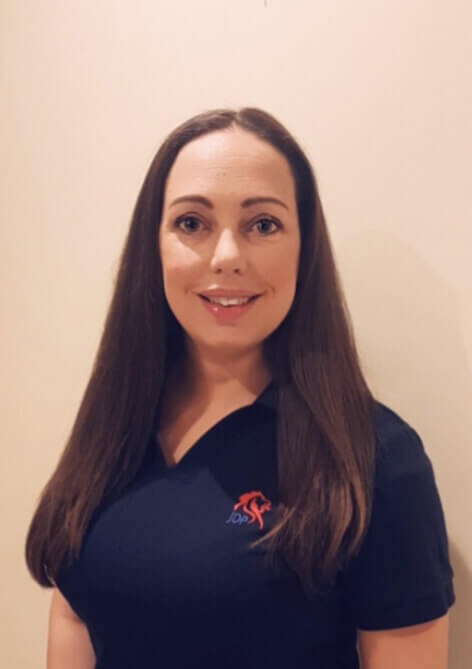 Sarah Grimstead
Not all of our apprentices started out as apprentices, take Sarah, Internal Sales based at Yate, she has started an apprenticeship just recently to improve her skills in her current role!
What does your role at JDP consist of?
I am based in the South West Regional Sales Office where I work as a Senior Internal Sales person. My duties include: managing and growing a portfolio of customers, following up quotations and processing ex- yard and direct quotations and orders.
What is your apprenticeship in?
I am doing Sales Executive level 4 Apprenticeship. The apprenticeship will take around 18 months to complete.
How does your apprenticeship benefit you in your current role?
I started the apprenticeship in December, so I am still in the early stages. So far I have learnt the importance of questioning skills to build and maintain a relationship with a customer to grow sales. I hope by completing the apprenticeship I will gain confidence and have a better understanding of the sales process.
How have JDP helped you through your course?
I have been given a time slot once a week to work on my apprenticeship. I have attended workshops on questioning techniques and time management. I have had coaching sessions and web meetings with an assessor once a month. Also colleagues from different departments within JDP have helped me to gather evidence to support my apprenticeship work.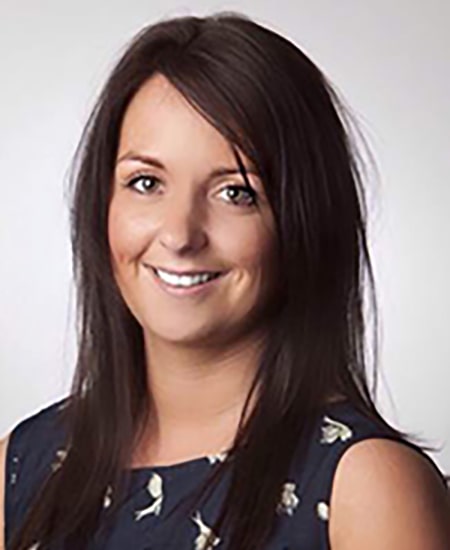 Jac Rodger
Find our from Jac why she chose an apprenticeship at this stage in her career and how she thinks it will benefit her work!
What is your job role and what are you responsible for?
I'm a Regional HR Officer for Scotland & the North, more recently I've been covering South of the country also. I deal with all HR issues and the employee life cycle from recruitment to retirement, exit and everything in between!
What does the apprenticeship you're currently doing teach you?
I am doing a Human Resource Consultant Apprenticeship with CIPD Level 5. CIPD is an internationally recognised qualification and is designed to provide you with a deeper understanding of the HR function. It will help me develop my ability to evaluate the effectiveness of different HR models and practices, and increase my understanding of the external factors that impact upon HR activities and organisations.
Would you recommend an apprenticeship course to someone in a similar position to yourself?
Yes – it is beneficial to learn while you are working. You can apply your current knowledge to your assignments and gain knowledge from the course to assist in your every day duties.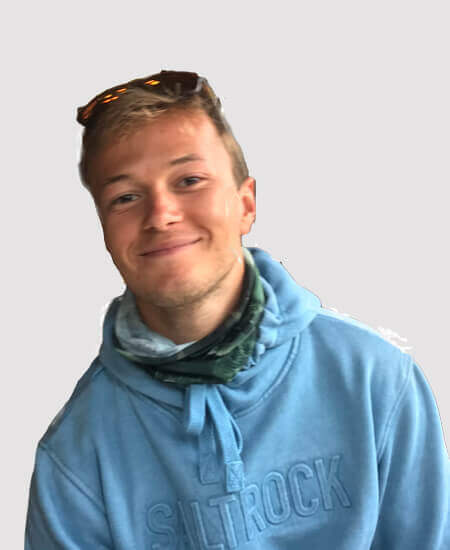 Tom Torrance
Tom started his JDP career as a Cub and is now a Branch Supervisor at our Knottingly Branch; hard work does indeed pay off!
How did you start your JDP career?
I started with JDP over 2 years ago as an Apprentice based out of the Radcliffe branch working in the yard and on the trade counter with plenty of exposure to the sales office; I used to cycle or get the tram but from then I went to be a Lion which meant it wasn't abnormal to be thrown into a rental car and sent hundreds of miles up and down the country to help in other branches which I absolutely loved. I began by covering for other branch assistants in the region and then lead into covering trade counters and supervisors meaning I had massive exposure within the inner workings of the company.
What training did you go through and what skills did you learn?
The basis of all training has focused on products, although I have had plenty of training I believe the best way of getting my head around anything has been from branch members showing me hands on what things are and how to use and most importantly supply them.
In regards to skills, I have mostly developed those which I already had such as pre planning, organisation, time management and general customer interaction which are done on a day to day basis. When I first started I remember being in the sales office and I had just come from various aspects of labouring on private and small industrial sites so I was quite loud, my apprenticeship helped me find the right balance of being outgoing and proactive. If I had to list new skills from JDP I would say they have helped massively in stock analysis and organisation, forklift operations in many different environments and telesales as I had never worked in an office based environment before.
What are you up to now?
I am currently Branch Supervisor at the Knottingley branch so its safe to say I've come a long way, however I soon found out the day to day running of a branch is not as simple as it first seems and takes a lot more than just a title therefore listening to other supervisors around the country has been imperative to succeeding in my journey. Day to day I do what most other people do, a bit of everyone's job really. There is never a quiet or dull moment as the branch has become much busier.
How has your apprenticeship helped you in your role?
My apprenticeship has helped me in every possible way to excel in many different areas and also make mistakes to know my limits. I would recommend anyone to try the path I took as it has given so many different perspectives on scenarios I wouldn't previously given thought. It has shown myself and others what I am capable of and proven to myself what I can do when my mind is set to it, I have completed tasks I would never have been able to before whilst getting the credit deserved along the way. There is no better feeling than achieving a goal and I don't think I could have been given a much better chance at the age I was to achieve what I have done so thank you to everyone that has helped and will continue to help me in my career.