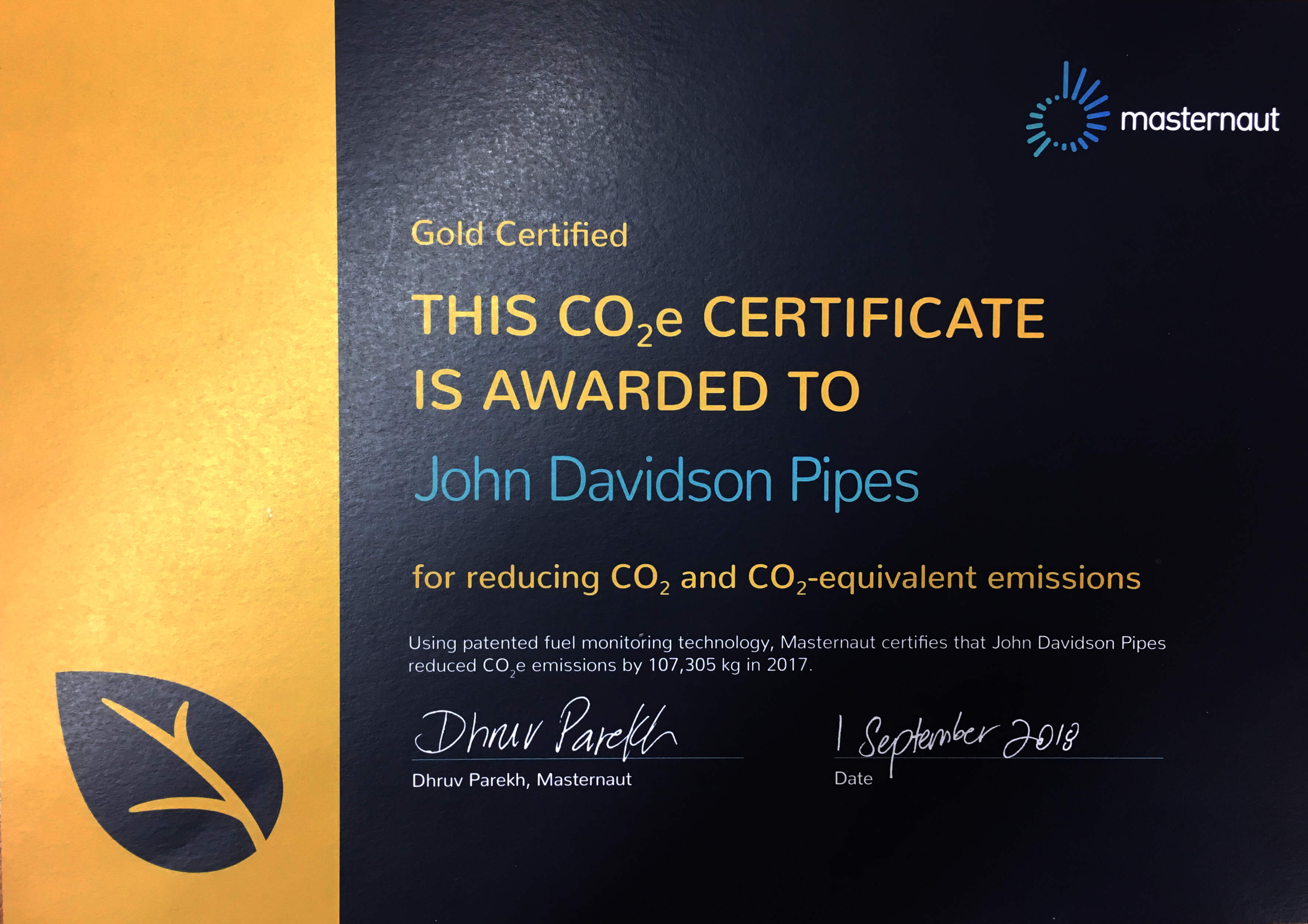 We have been awarded a gold certificate for reducing CO2 and CO2 - equivalent emissions year on year.
Masternaut, using their patented fuel monitoring technology, have certified that JDP reduced CO2 emissions by 107,305kg in 2017 which is the equivalent of taking over 20 cars off the road for a year!
A vital component that has helped us achieve this award, has been introducing an in-cab coaching traffic light system, which helps drivers monitor their own performance. The features and benefits of this system include:
Alerting drivers as to when they are performing risky manoeuvres. This gives them a score based on harsh acceleration, harsh braking, harsh cornering and speeding and idling.
Using telematics to locate the nearest vehicles to a job, reducing company mileage and emissions.
Reducing engine idling and being able to track wastes fuel in real time.
The ability to schedule more efficient routes for drivers and plan in advance to avoid unnecessary detours.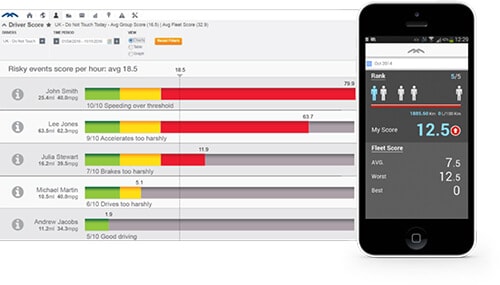 We have found by introducing the traffic light system this really helped drivers become more aware of how they were driving and we are able to award them for good driving behaviours.
By replacing older vehicles with cleaner, newer vehicles has also helped reduce emissions. In 2017 £1.5m was invested in 12 new vehicles, we are expecting another 12 new vehicles before the end of 2018 and 3 more on order for next year. All of the new vehicles meet the Ultra-Low emission zone standard (ULEZ).
Practical innovation, as well as investing in transport management and reducing CO2 footprints across the company, ensures a sustainable commitment to customers, homes, businesses and people that share JDP's environment.