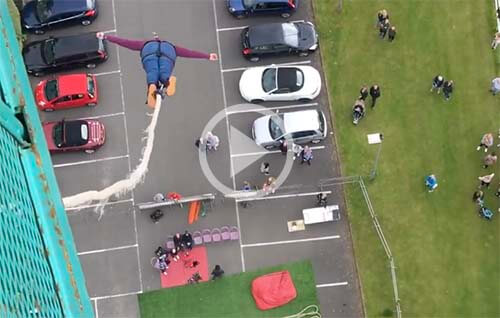 They've done it! On 16th June, 7 members from Team JDP took part in a sponsored bungee jump for Carlisle Mencap! Each member took the big jump from the 145ft crane and bungee'd their way to the ground, all in aid of this special charity!
Take a look at our video from the top of the cage to see how they all got on!
The sponsored bungee jump was part of a bumper weekend of fundraising event for Carlisle Mencap to mark the climax of the charity's 50th anniversary celebrations. Carlisle Mencap are a locally managed and funded, not a branch of the national organisation although they do work closely with them on many of their projects. They are a membership organisation and have over 150 members made up of people with learning disabilities, carers and other interested parties.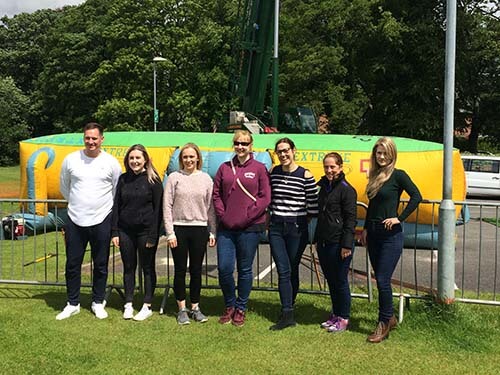 Carlisle Mencap believe everyone with a learning disability has an equal right to choice, opportunity and respect, with the support they need.
So far our team have raised a total of £1241 out of their target of £1500, and they're still accepting donations!
If you would like to support the charity and our jumpers please visit our Just Giving page!