GRP Preformed Tanks
These GRP preformed tanks are made off site ready for installation in a concrete surround. As well as Attenuation Tanks, Rainwater Harvesting Tanks can be used as part of a SUDS solution, see the Water Recycling section in our Commercial, Public & Industrial Buildings Specifier.
Applications
Storage applications
Trafficked or non trafficked applications
Large or small storage capacity - an unlimited size can be achieved by interconnecting tanks
Practically all ground conditions, even high water tables
Accepted for adoption
Where access for inspection is required
Features & Benefits
Easy and quick to install, no complicated on site assembly
Trafficked or non trafficked applications
Deep excavation systems to 5m
Suitable for all ground conditions
BBA certified tanks available
Available in 2 in line and 1 off line systems
Suitable for flushing and jetting maintenance
Single tanks up to 275,000L - can be interconnected to create larger storage volumes
GRP Attenuation Tanks Range
In-Line Attenuation Tanks
In-line systems are designed to allow water to back up through the tank, and drain by gravity through the separate GRP chamber, housing a vortex flow regulator, or within the balancing tank itself.
V1: Orifice Tank Systems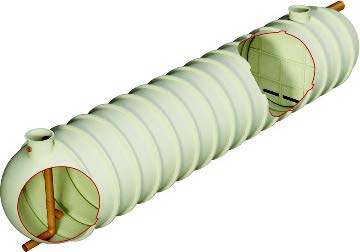 Based on pressure, with flow being regulated through holes (varying sizes) in an orifice plate.
Simple and inexpensive.
V2: Vortex Control Tank Systems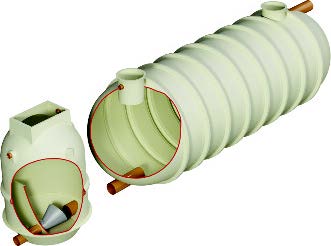 Based on creating a rotating flow around an opening at high speed to limit outflow.
Works in a similar way to a bath: a vortex reduces the flow even though there is water drain.
Off-Line Attenuation Tanks
Off-line attenuation tanks have a flow regulator in a separate chamber, and so allows water to build up and even overspill into storage tanks to cope with even the worst of situations.
V3: Off-Line System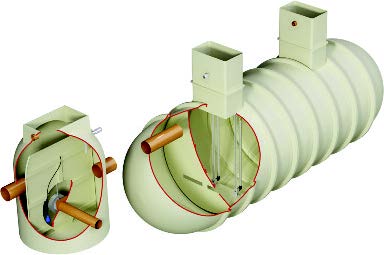 The storage tank is emptied using in-built pumps which are automatically activated after a storm has passed.
System provides a shallow inlet to outlet ratio and so can withstand larger flows of stormwater.
Patent pending.