At JDP, we work hard to be a force for good, from helping to create efficient and sustainable drainage systems, to minimising the environmental impact of our products and our work. But our efforts aren't just limited to pipes; we work with charities wherever possible to help make the world a better place.
When we heard that Animal Rescue Cumbria was building a new play park for rescued dogs, we got in contact with them to see how we could help! 600mm twinwall pipe might not seem much fun, but we know from previous charity work, such as our involvment with the Dogs4Rescue project, that animals love the tunnels to play in, and the charity was delighted when we offered 3 metres of pipe for their rescued animals.
Tom Moore part of JDP's Marketing team, said, "At JDP, we're proud to support charities to achieve their projects through the use of sustainable products. 1,287 milk bottles were recycled to manufacture the pipework we donated to Animal Rescue Cumbria, so it's a win for both the planet and our four-legged friends!"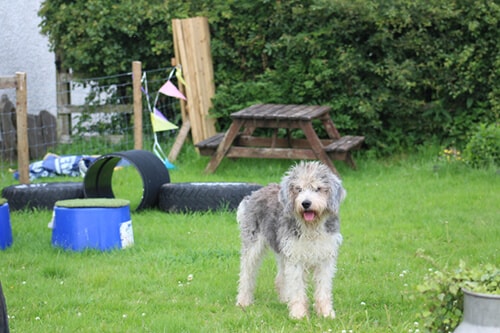 The Dog Park held an Open Day, close our our Head Office, on 9th June which, judging by the dog's faces, was a great success!
Animal Rescue Cumbria's General Manager, Kristina Stazaker said, "The donations of pipes by JDP really made a big difference to finishing off our doggie playground. On our official launch they came into action with dogs jumping over and through them in ability training and promoting positive behaviour in the rescue dogs. We want to publically thank JDP for making this a great doggie playground."
The charity's next project is to build a volunteer residency placement bedroom so that they can get more help and become an educational centre for future animal carers. If you want to help support this fantastic charity, you can make a donation here!