At JDP we sell 7 different coloured ducting pipes, each pipe categorised by use. We've put together a breakdown of colours and uses as a quick guide.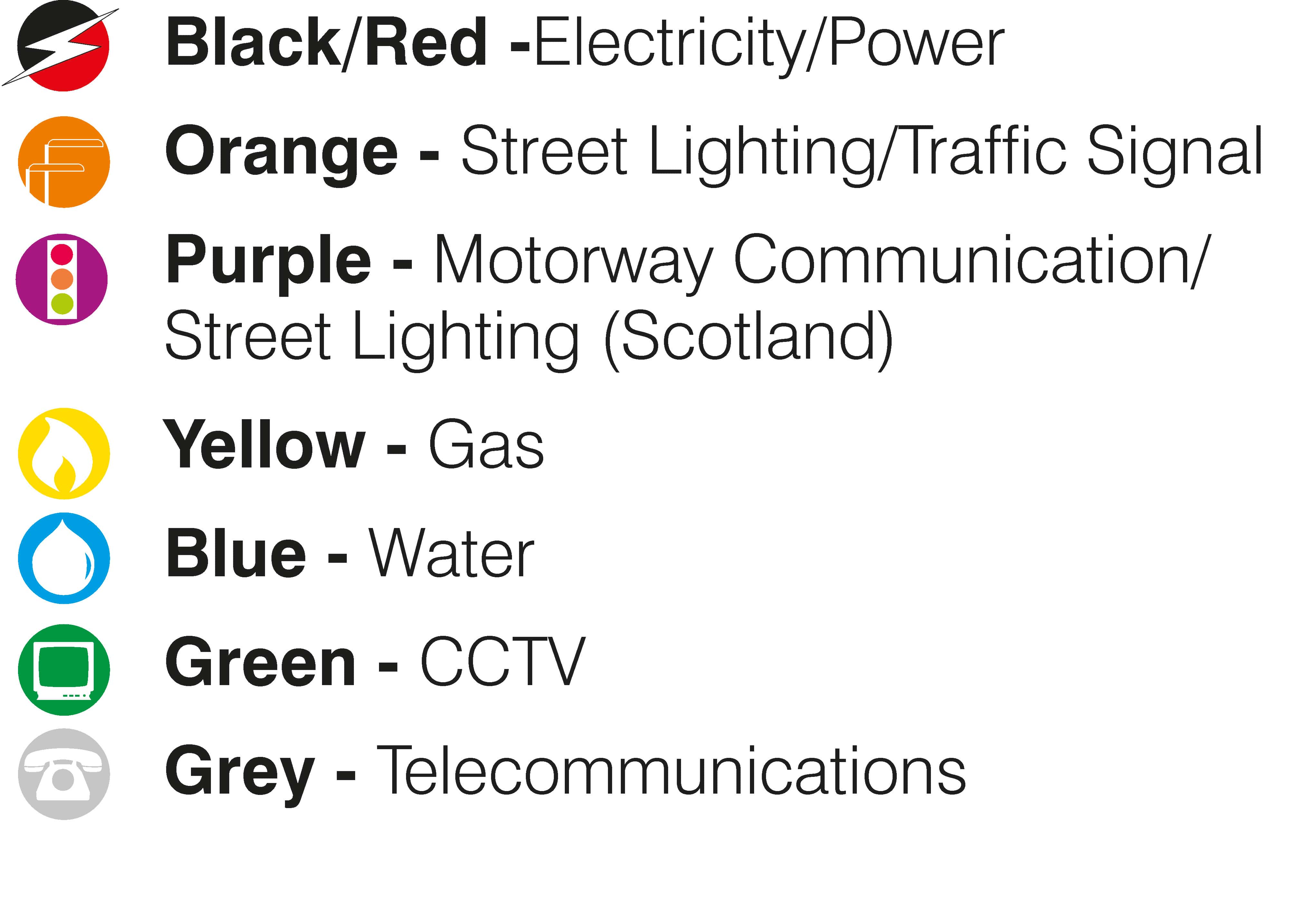 The reason each pipe is a different colour is purely for safety reasons and to identify which ducting is protecting which type of cable. This is especially useful during excavation or if changes need to be made to underground utilities networks. In particular it aims to reduce the chance of damage to underground services whilst also minimises the risk to anyone involved in this work.
Different uses do come with regulations and rules, and installation in certain areas such as motorway applications have to comply with Highways Specifications and get BBA approval, so for this you would only be able to use lengths and not coils of purple ducting (in England and Wales).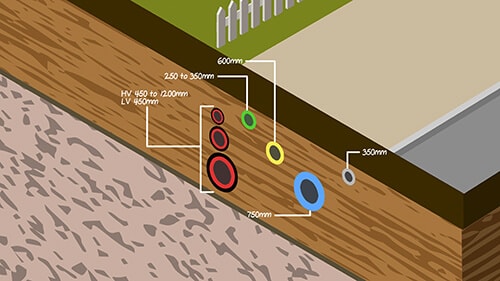 Different coloured ducting also needs to be installed at different depths as the image shows:
Red or black power/electricity ducting can be installed at depths of 450mm to 1200mm.
Blue water pipe ducting, installed at 750mm.
Yellow gas ducting, installed at 600mm.
Green ducting used for CCTV, installed at depths of 250mm to 350mm.
Grey BT/Telecoms ducting is installed at 350mm also.
All depths indicated are from the top of the pipe to finished ground level.
Your local utility provides will be able to advise you on which product to you as specifications may differ from region to region, alternatively you can contact our technical support team who, with heaps of in depth knowledge, should be able to answer your questions.