What is AdBlue?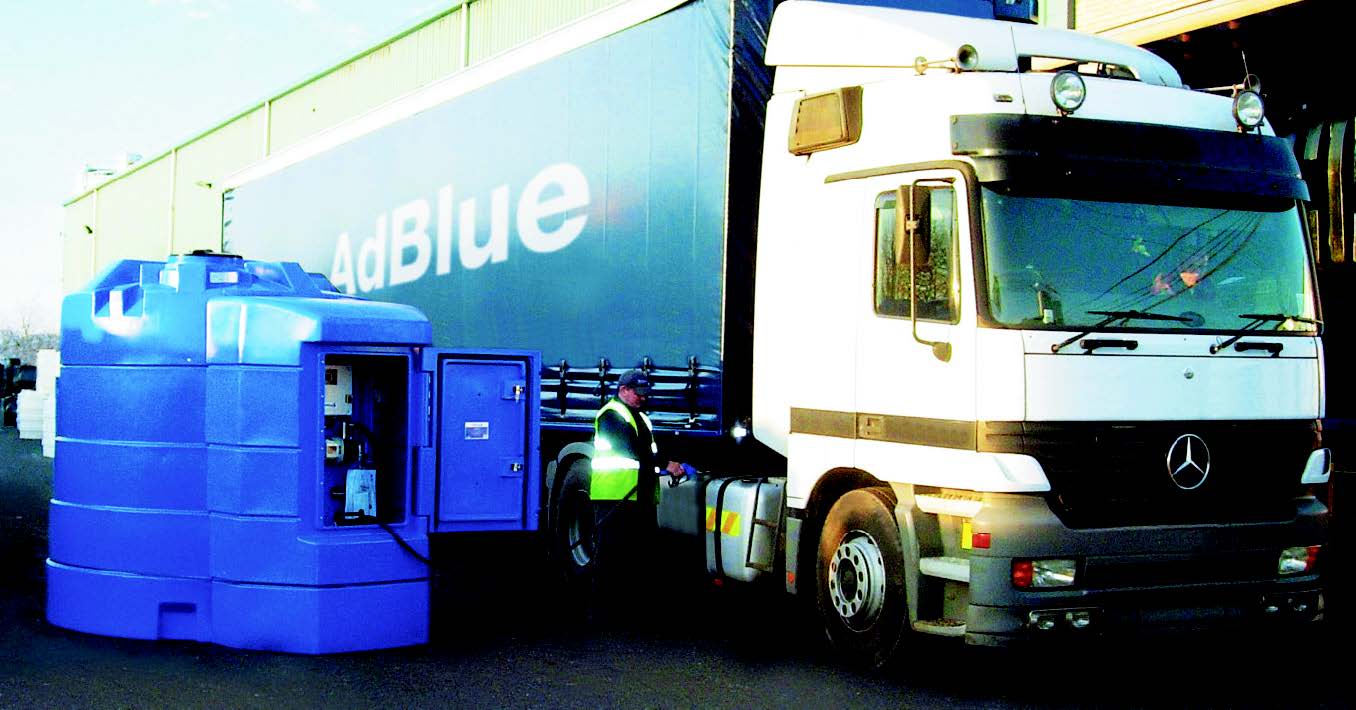 AdBlue is a solution of high purity urea in demineralised water and is used as an operating fluid in heavy duty diesel engines (>3.5t, > 85kw). This is a direct result of the European Union issuing strict emission standards (EURO 4 in 2005, EURO 5 in 2008).
On average, AdBlue is consumed at approximately 3-5% by volume of diesel usage.
Meeting the requirements of commercial, industrial and retail outlets, JDP provide a range of fully integrated AdBlue dispensing stations from 500 to 10,000 litre capacity. These fully lockable low maintenance tanks are fully bunded.
JDP are also able to provide forecourt models with remote dispensing and metering up to 62,000 litre capacity.
Adblue requires specialist containment, must be kept within strictly controlled conditions and stored within Adblue resistant containers.
Failure to adhere to these requirements has the potential to destroy the expensive, sophisticated catalytic converters fitted as standard to current generation SCR enabled Euro IV and next generation Euro V commercial vehicles. In the case of an Adblue storage tank serving a fleet of vehicles, an incorrectly specified tank could destroy multiple catalytic converters, invalidate the vehicle manufacturer's warranty and potentially cost £'000s.
Features & Benefits
Saves costs due to lesser fuel consumption
AdBlue driven trucks gain reduction on taxes/tolls
Helps protect the environment
Product Features & Benefits
Range of sizes
Fully lockable
Complete with flow meter, bund alarm, level gauge and dispensing hose
Choice of pump up to 75litres per minute electric or battery powered
Standards
Compliant with all ISO, CEFIC and DIBIT requirements.
AdBlue Storage Tank Range
| Ltr/Gal | Length (mm) | Width (mm) | Height (mm) | Code |
| --- | --- | --- | --- | --- |
| 500/112 | 1200 | 1200 | 1200 | 1401SB500 |
| 1300/285 | 1900 | 1220 | 1780 | 1401BMH1300 |
| 2500/550 | 2460 | 1430 | 1850 | 1401BMH2500 |
| 2500/550 | 2100 | 1800 | 2100 | 1401SBV2500 |
| 3500/775 | 2520 | 2150 | 1900 | 1401BMV3500 |
| 5000/1100 | 2700 | 2230 | 2380 | 1401BMV5000 |
| 7500/1100 | 3115 | 2305 | 3020 | 1401SB7500 |
| 10000/2200 | 3320 | 2510 | 3150 | 1401SB10000 |