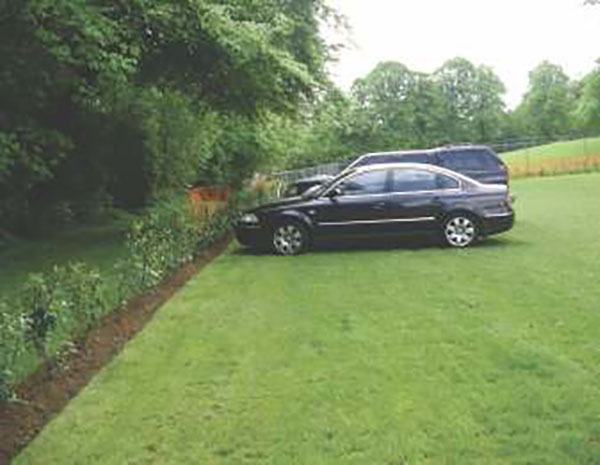 JDP's range of products incorporates Grass Protection Systems that offer excellent load bearing performance combined with aesthetically pleasing appearance, by using grass or gravel infill.
They can also be used as part of a SUDS solution by allowing water to filter through, unlike hard surface areas.
Using geogrids offers impressive results and significant cost reductions as less gravel is required to fill the units
Features & Benefits
90% surface area available for infill
Reduces surface water runoff
Increases water filtration
Use as part of a SUDS solution
High load performance
Interlocking
Applications
Overspill car parking
Emergency access and service roads
Verge hardening
Service roads
Pedestrian walkways and towpaths
Helipads
Grass Reinforcement Mesh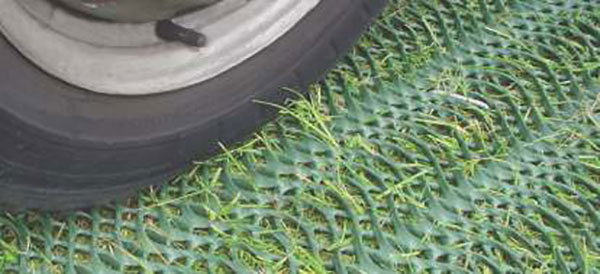 Heavy duty thick slip resistant extruded plastic grid for protecting and reinforcing grassed areas and capable of supporting heavy loads (frequent car use). The mesh allows the grass to grow through the apertures, thus disappearing from view. Essential for grass overflow car parks, airport taxi-ways, grass paths, disabled access routes and grass verge protection.
Features & Benefits
Strong stable surface
Grass grows through in just a few weeks
Fast cost effective installation compared with paving grids
Temporary or permanent use
Different grades & widths to suit application
Applications
Standard Grade
Overflow car parks
Pedestrian grassed areas
Footpaths & wheelchair access routes
Heavy Grades
Grassed car parks
Emergency grass access routes
Grassed verges
Grassed runways & light aircraft taxiways
Golf buggy paths
Turf Reinforcement Mesh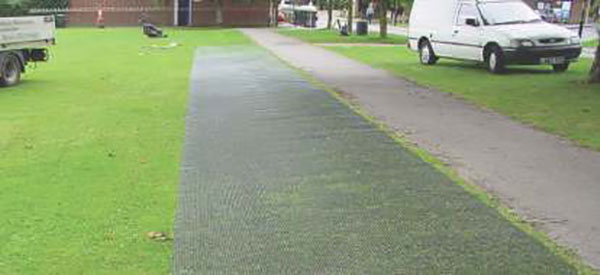 A strong extruded plastic mesh for protecting and reinforcing turf that is prone to becoming rutted and muddy. Manufactured in two grades, 'Standard' and 'Heavy'. Once fixed in place grass will grow through the mesh and when fully established the mesh will be invisible and the turf will have a normal appearance.
Features & Benefits
Strong stable surface
Grass grows through in just a few weeks
Fast cost effective installation compared with paving grids
Temporary or permanent use
Different grades & widths to suit application
Standard & Heavy Grades
Overflow car parks
Pedestrian grassed areas
Footpaths & wheelchair access routes
Landscape Finishing Products