Rainwater harvesting is a fantastic way to conserve and reuse water that benefits both the environment, and your wallet! But how much money can you actually save year on year by adding a Rainwater Harvesting (RWH) tank to your property?
Every household will be different and the total amount of money saved depends on a number of factors which differ from property to property. It also varies depending on which system you have, so if you just have a Water Butt which is predominately only used for garden applications, your savings aren't going to be as large as installing a below ground or integrated system, which enables you to use rainwater all around your home for flushing toilets, washing etc. But we can work with averages which can give you a rough idea if a RWH is worth the investment.
How much water do I use?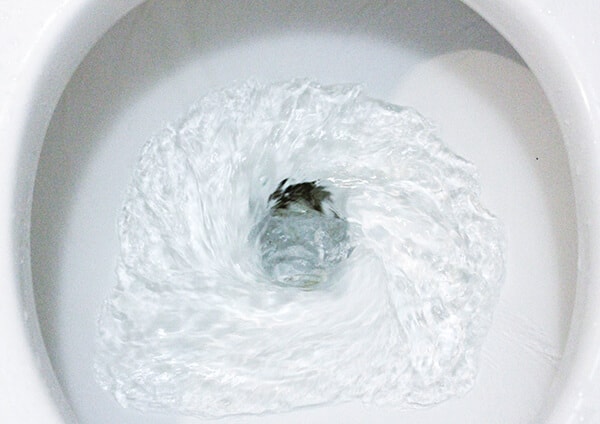 To work out how much money you save its beneficial to roughly know how much water your household uses.
The average household, uses around 25-30% of their water usage on flushing toilets alone, which is hugely wasteful considering the water doesn't need to be pollutant free. So utilising the rainwater collected in rainwater harvesting systems and using it to flush toilets can see a huge drop in water bills by 25-30%.
Other common uses for rainwater are washing machines, garden irrigation and car washing; all of which can be covered using rainwater gathered from a sufficient RWH system. On average these three applications make up another 15-20% of your water usage.
So how much money can I save using rainwater?
Rainwater replaces, on average, around 40-50% of your mains water usage, so a property owner can realistically expect to make a saving of around 45% on their water bills.This is a pretty hefty amount! Below Ground RWH tanks are relatively low maintenance once installed so there isn't a large amount of cash needed for upkeep.
However there are the added costs to think about when installing into an existing property, which can not only be very disruptive but, it can also cost on average £2000-£3000, excluding actual installation costs. It also costs around 5-10p week to use the system and pump, but these are minute costs.
But it is worth bearing in mind these 40-50% cost saving of your water bills and whether the initial costs and disruption outweigh the monthly benefits of low-price water bills!
Only have room for a Water Butt?
Not to worry, we mentioned that your savings won't be as huge as having one of the larger systems; this is true, but you can still save money with the humble water butt! The average UK roof collects enough rainwater to fill an average of 450 water butts per year, if you then use this collected water throughout the year for your domestic garden appliances, you're still going to be making savings! For example, using a hosepipe in your garden costs on average, £1.50 an hour- by using the water for this alone you could potentially be saving hundred of pounds per year, depending on your usage!
How much water can I save?
We've established in our "how to size a tank" article, that the average 1 person household could expect to use around 15,064 litres of rainwater, and a 3 person household could expect to use around 45,193 litres per year.
This could mean that a 1 person household could save, on average, around 6778 litres, and three person household could save 20,336 litres of water per year.
Want to know what this amount of water looks like? Well, a saving of 20,336 litres is the equivalent to 67 baths full of water being saved per year! (Based on an average bath size).
Browse Rainwater Harvesting Tanks
Long term savings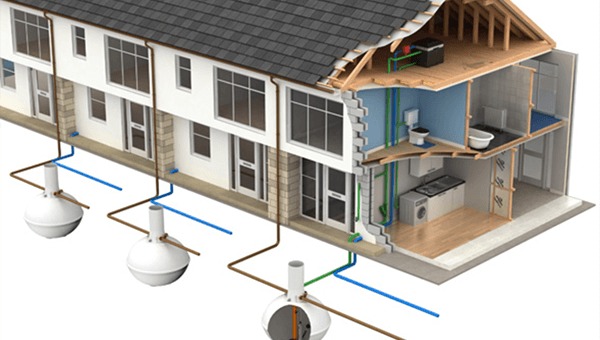 Properties with a Below Ground rainwater harvesting tank installed can potentially increase your property value and add appeal to prospective buyers as it will save them money on their bills in turn.
As the property market is ever changing it's hard to pinpoint an exact percentage or value that adding a rainwater harvesting system will add to your property, but it is known that homes with eco and environmentally friendly features frequently, command a higher market price than comparable properties in the same area.