Branches by Region
Use this list to view JDP branches in each region of the UK.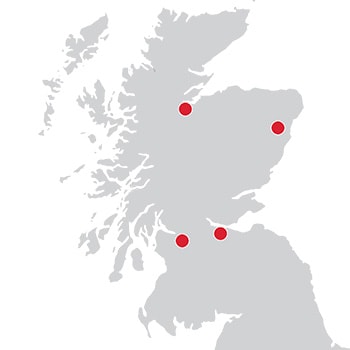 Scotland
JDP Inverurie
Kintore Business Park, Inverurie, AB51 0YQ
01467 633332
inverurie@jdpipes.co.uk
JDP East Kilbride
Dixon Place, College Milton, East Kilbride, Glasgow, G74 5JF
01355 235581
eastkilbride@jdpipes.co.uk
JDP Broxburn
Westerton Road, East Mains Industrial Estate, Broxburn, EH52 5AU
01506 854626
broxburn@jdpipes.co.uk
JDP Inverness
The Pipe Yard, 22 Seafield Road, Inverness, IV1 1SG
01463 717818
inverness@jdpipes.co.uk
JDP Oban
10-11 Glengallan Ind Estate, Glenshellach, Oban, PA34 4HG
01631 706417
oban@jdpipes.co.uk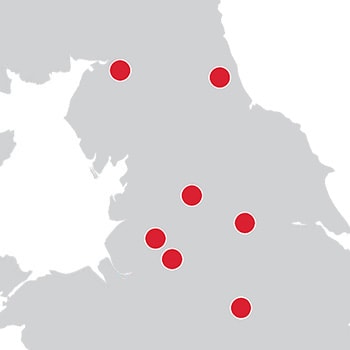 Northern England
JDP Longtown
Townfoot, Longtown, Carlisle, CA6 5LY
01228 792391
longtown@jdpipes.co.uk
JDP Birtley
Penshaw Way, Portobello Industrial Estate, Birtley, DH3 2SA
0191 410 9522
birtley@jdpipes.co.uk
JDP Skipton
Sidings Business Park, Sandylands, Skipton, BD23 1TB
01756 796180
skipton@jdpipes.co.uk
JDP Knottingley
Simpsons Lane, Knottingley, WF11 0HE
01977 677000
knottingley@jdpipes.co.uk
JDP Ellesmere Port
Rossmore Industrial Estate, Rossbank Road, Ellesmere Port, CH65 3AN
0151 356 9070
ellesmere@jdpipes.co.uk
JDP Manchester
Sion Street, Radcliffe, Manchester, M26 3SB
0161 724 2300
manchester@jdpipes.co.uk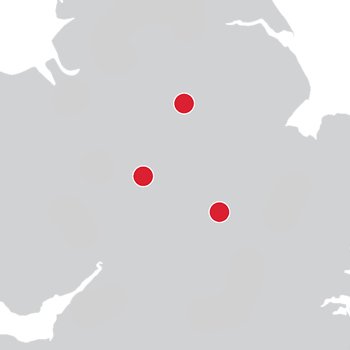 Midlands
JDP Alfreton
Cotes Park Lane East, Cotes Industrial Estate, Somercotes, Alfreton, DE55 4NJ
01773 835104
alfreton@jdpipes.co.uk
JDP Wednesbury
Church St, Moxley, Wednesbury, WS10 8RD
0121 558 6076
wednesbury@jdpipes.co.uk
JDP Northampton
Ross Road, Weedon Road Industrial Estate, Northampton, NN5 5AX
01604 754025
northampton@jdpipes.co.uk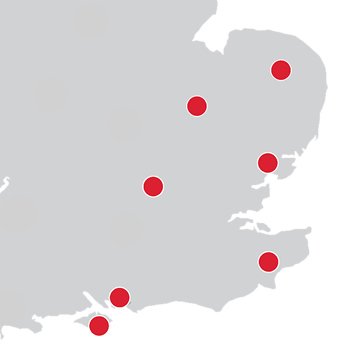 South East England
JDP Cambridge
Dickerson Ind. Estate, Ely Road, Waterbeach, Cambridge, CB25 9PG
01223 654310
cambridge@jdpipes.co.uk
JDP Norwich
John Hyrne Way, Costessey, Norwich NR5 0AF
01603 931318
norwich@jdpipes.co.uk
JDP Colchester
3 Moorside, East Gates, Colchester, CO1 2TJ
01206 795555
colchester@jdpipes.co.uk
JDP Berkhamsted
Billet Lane. Berkhamsted, HP4 1DP
01442 874692
berkhamsted@jdpipes.co.uk
JDP Havant
Palk Road, Havant, PO9 1NL
02392 473437
havant@jdpipes.co.uk
JDP Ashford
65-69 Ellingham Way, Ashford, TN23 6JU
01233 618323
ashford@jdpipes.co.uk
JDP Isle of Wight
North Perreton Barns, East Lane, Merstone, Isle of Wight, PO30 3DR
01983 537250
iow@jdpipes.co.uk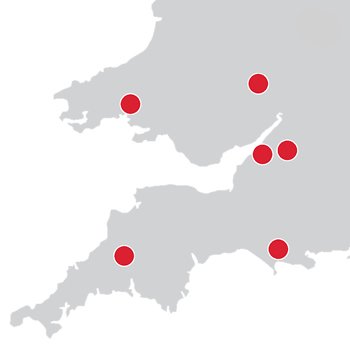 Wales & South West England
JDP Carmarthen
Glien Road, Cillefwr Ind. Estate, Johnstown, Carmarthen, SA31 3RB
01267 220656
carmarthen@jdpipes.co.uk
JDP Hereford
Gatehouse Road, Rotherwas Industrial Estate, Hereford, HR2 6RQ
01432 376752
hereford@jdpipes.co.uk
JDP Yate
Collett Way, Great Western Business Park, Yate, BS37 5NL
01454 323000
yate@jdpipes.co.uk
JDP Avonmouth
Yara Estate, St. Andrews Road, Avonmouth, BS11 9HW
01179 380138
avonmouth@jdpipes.co.uk
JDP Dorchester
Chalky Road, Broadmayne, Dorchester, DT2 8EJ
01305 853887
dorchester@jdpipes.co.uk
JDP Launceston
Newport Industrial Estate, Launceston, PL15 8EX
01566 777081
launceston@jdpipes.co.uk
Find your local branch
Use our branch finder tool to find your local JDP branch.
Branch Finder